RealPlayer - Audio Only
NASA TV Audio - Houston Chronicle 44K
RealPlayer - Video
NASA TV (Houston Chronicle) 34K
NASA TV (KSC) Feed 150K
NASA TV (KSC) Alternate Feed 150K
Streaming KSC Processing Feeds (KSC) (Station/Shuttle/ELV) 38K
NASA TV (NASA Glenn Research Center) 450K
NASA TV 150K
NASA TV Close Captioned 150K
RealPlayer - High Speed Broadband Video
ELV Select TV 1 (KSC) Broadband 225K
ELV Select TV 2 (KSC) Broadband 225K
NASA TV (NASA Glenn Research Center) Broadband 450K
Microsoft MediaPlayer Only - High Speed Broadband Video
NASA TV (yahoo.com) Broadband 150K
RealPlayer is available free of charge from: RealNetworks
MediaPlayer is available free of charge from: Microsoft
Astronomical and Space Related Web Sites

David Cottle
David Ransom
Ken Ernandes
NASA - Headquarters
NASA - Kennedy Space Center
NASA - Johnson Space Flight Center
NASA - Jet Propulsion Laboratory
NASA - Human Space Flight
NASA - Space Shuttle Press Kits
NASA iPhone / iPad Live Stream

The links are current as of latest updates. If you find a non-operating link please contact the Webmaster at the e-mail link at bottom of page.
These are the latest LIVE images from NASA Select !
The above channel assignments may change without notice and are controlled by NASA KSC
These images will auto reload every 2 minutes.
---
For any webhosting enquiries please email

This email address is being protected from spambots. You need JavaScript enabled to view it.
---
Welcome to the new NASAOne web site. Here we have the latest information concerning NASA and their operations.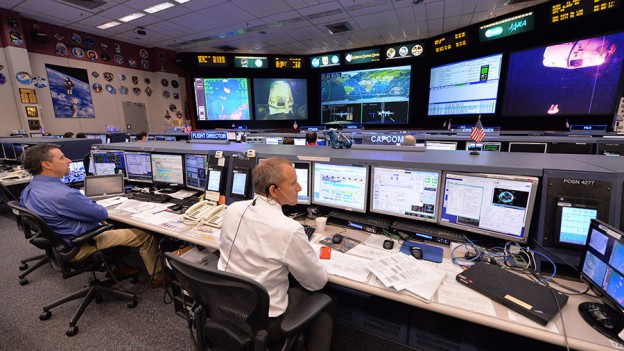 We also provide the latest video stills, audio and video streams from NASA KSC, that are supporting the space shuttle and other un-manned launches from the east coast.
Join our live and interactive forums! Share your thoughts and ideas. You may have the answer to which people are asking. Likewise if you have a problem, post it and someone out there will help you! Registration and use is totally free.
---
Live NASA Video